3

min read
If you're a blogger, you most likely use photos for your blog and social media content. In the social media and blog world, captivating photo and video content are king! Many bloggers dish out hundreds of dollars every month getting professional photography created for blog posts and Instagram. How can you compete with that?! The answer may be laying right in your pocket. Your cellphone! 
Cellphones these days can be powerful tools for creating content. If you don't have a huge budget for a photographer or a fancy professional camera, you can still produce great content using your phone. Here are 7 tips to maximize your content using your cellphone.


Clean Up Your Act
Think about how many times a day you handle your phone. Between holding it, putting it down on a table or sliding it into a pocket or bag, you've probably touched your camera lens at least once today. Clean off your lens before you even think to take a photo! Say bye bye to smudgy photos. You want crisp images and that starts with having a gunk-free lens.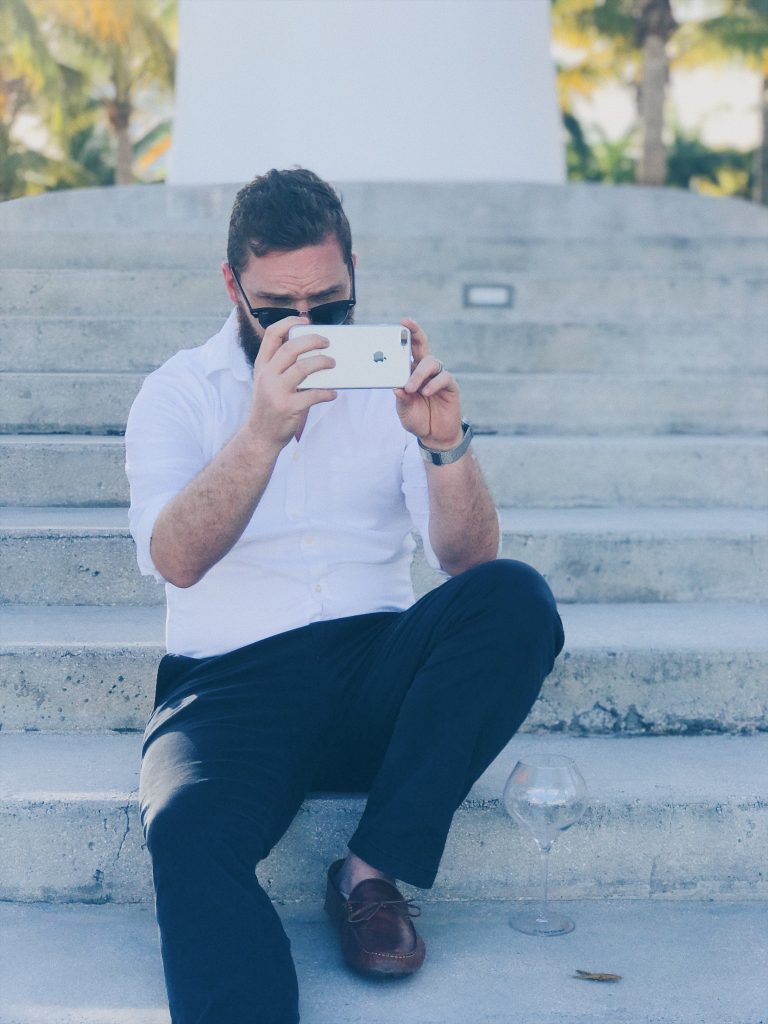 Natural Light is your Friend
Whether you're using a phone or a thousand dollar camera, lighting is key! I love using natural for two main reasons. 1. It's free. You don't have to spend hundreds of dollars on light kits, bulbs, and reflectors. All you need is a window and some space to set up your shot. 2. The Glow. Natural light gives photos a nice glow without being too harsh or coming across too artificial. Overhead lighting in a room can create weird shadows and colors. Always opt for natural light when you can. 
Move Around
Don't use your zoom! Your phone's camera has terrible zoom. A lot of clarity gets lost when you use the zoom. Instead of zooming in on a subject, get up and move closer to prevent fuzzy images.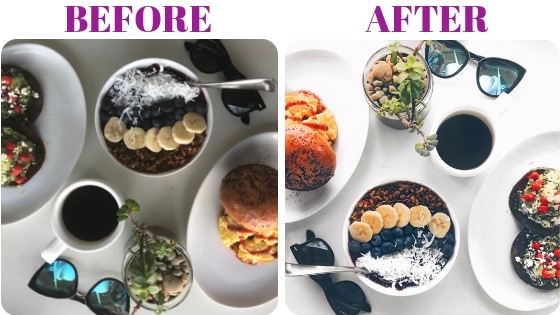 Use a Photo Editing App
There are a million photo editors for mobile out there. Many of the free ones offer great features that can help you improve your images. I personally love VSCO and FaceTune. VSCO offers a wide variety of filters you can use to change the vibe of your image. I like FaceTune because of its selection tool. It allows you to edit certain parts of a photo by using a brush. It's great for selectively brighten up areas or even whitening thing like clothes and teeth.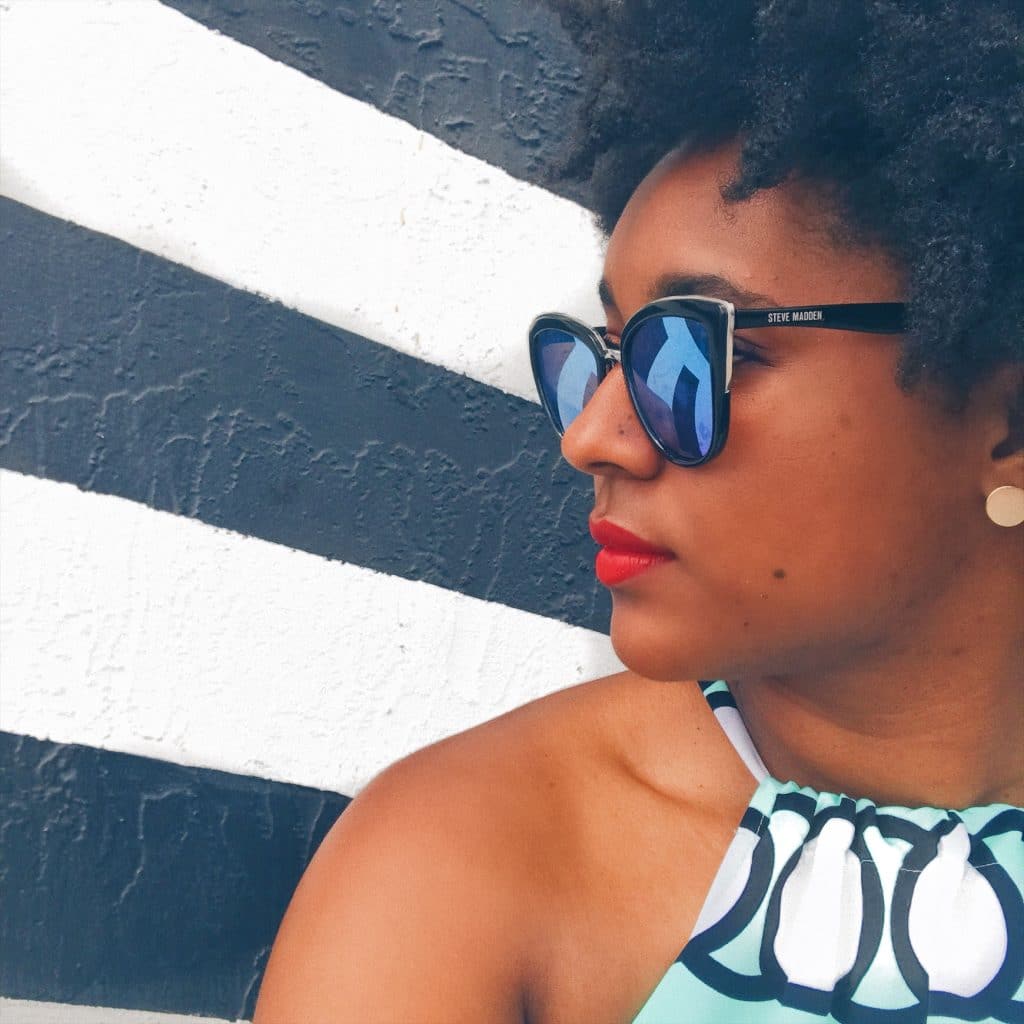 Don't Compare Yourself to Others
It's ok to look for inspiration but be original and do your own thing. A lot of the images out there may be taken by a professional photographer who has access to a great camera, lighting equipment, high power editing software and years of experience. Photography is a form of art. I'm sure Van Gogh wasn't looking at Monet's gallery wondering why his art wasn't turning out the same way. There are millions of blog readers and all of them have different tastes. Focus on what comes naturally to you, there's an audience out there ready to enjoy your unique content. 
Practice Makes Perfect 
This age-old saying is still true. The only way to get better at photography is practice. You need time to make mistakes and learn from them. Take the time to fine tune your skills and grow as a creator. Set up a challenge for yourself. Push yourself to take at least one picture a day. Even if it's hideous, use that picture to get better at editing. Practice. Practice. Practice.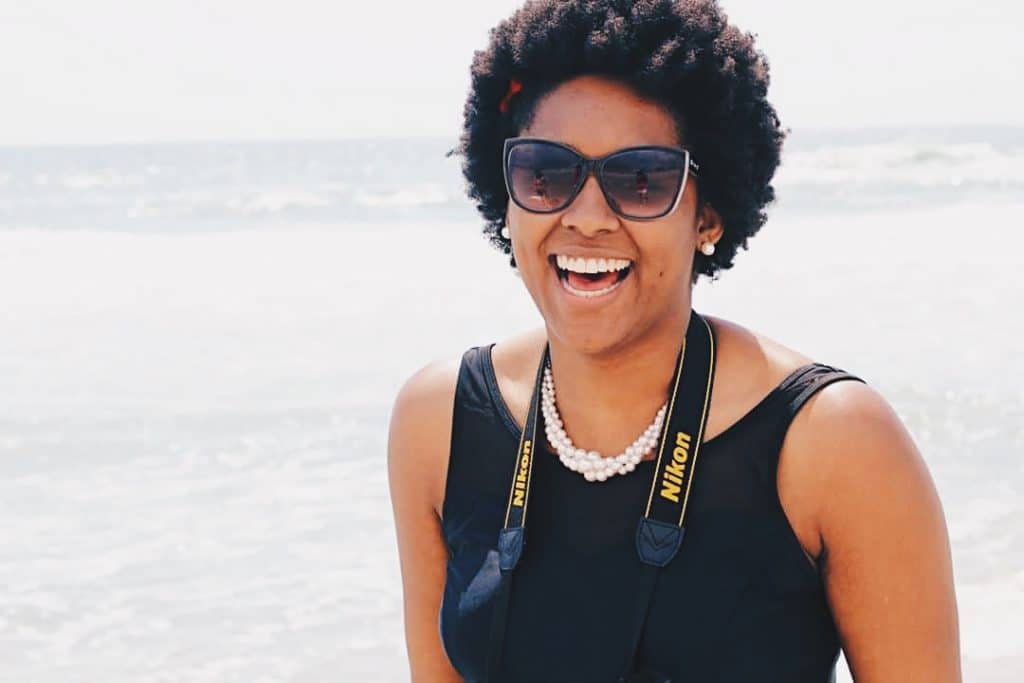 Have fun! 
If you're in the mindset that you absolutely hate taking pictures and it's too much of a chore, you'll feel uninspired. Photography is about creativity and taking photos should be fun. If you're having fun and feel comfortable trying new things, you're on your way to producing your best content. 
Take these 7 tips and get to creating! 
What tips do you have for creating content with your phone? Share them below.