6

min read
I can confidently tell you that a virtual assistant is the BEST investment I made in 2017 and that it will be at least one of the best investments you ever make.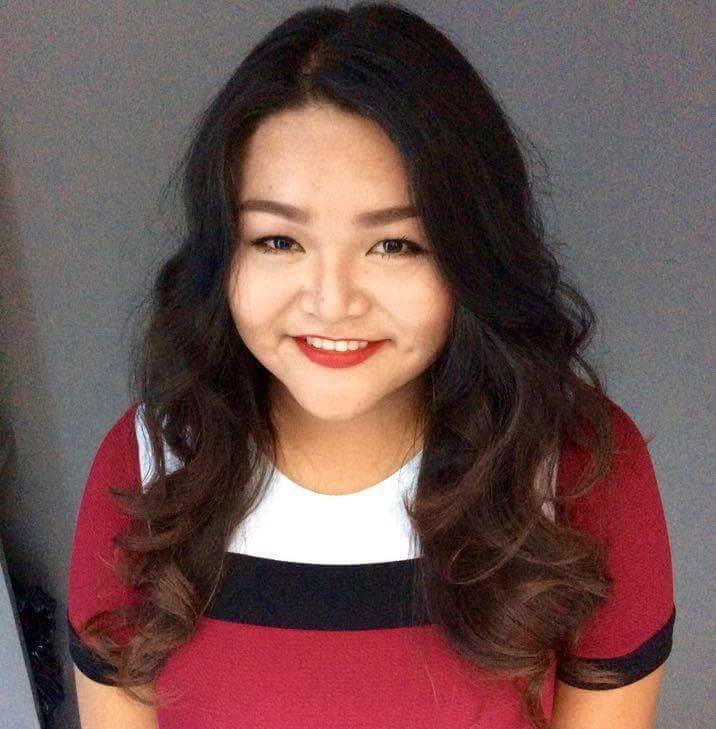 Meet Pauline, my saving grace.
Before I took advantage of a virtual assistant, my social media management strategy was all over the place. I would try and schedule posts mid-conversation with people, as I was scrambling eggs in the morning and on the elliptical at the gym. Not anymore. I no longer stress about having enough content, creating engaging images or missing important conversations.
Here is how I utilize my virtual assistant for social media marketing and more.
Social Media Posting and Scheduling
As I previously mentioned, my "strategy" for posting to social media was primarily posting on the fly. Although I have a set day to plan my standard weekly posts, I still needed to make sure I was including curated content and "live" posts when need be. This is where Pauline comes in. I have a Google Alert set up to send me new articles on social media marketing every week. Once I receive this list, I immediately send it to Pauline so she can create social media posts for me to edit then send back to her for scheduling.
On my Twitter account, I do weekly Twitter polls on Mondays. Unfortunately, these can't be scheduled in advance so Pauline posts these for me every week and keeps a record of the results for me to later analyze and revamp my social media strategy.
How a #VirtualAssistant can save you over 20 hours/week. More time, anyone? #SocialMediaStrategy
Click To Tweet
Social Media Research and Social Listening
If we've been connected for a while, you probably know that I'm big on thought leadership. Being known as an expert in your space is essential when trying to stand out on social media. That being said, staying up to date on the latest social media news, stats and updates are great ways to build thought leadership. Pauline has done a TON of research for me on industry trends and audience insights to make sure I am listening to my audience when creating content and including the latest and greatest in my social media strategy.
In addition, if there is a social media tool I need but I'm not sure where to start, Pauline does the research for me. She'll look at product reviews and testimonials as well as try the tool for me to let me know if it's a good choice and what my other options are.
Why a #VirtualAssistant is your secret weapon for #SocialMediaMarketing
Click To Tweet
Content Repurposing
I know I'm not the only one guilty of creating a blog post or video that I only promote once or twice then it falls into the archive. I talk to so many of my clients that have GREAT content sitting on their website or social platforms collecting dust. If you have evergreen content, you need to keep it alive and kicking. Pauline and I have a system set up where she knows to revisit certain blog posts of mine and schedule more social posts after a certain period of time. She also has an ongoing task where she pulls insights from my blog posts and videos to write new social posts I can share.
Tip: LinkedIn posts that share insights or questions without any links or images perform very well.

Prospecting
We can't forget the most important aspect of a business —sales. Unfortunately, if you have a business that's not making any money, you have a hobby. Social media is often overlooked as a medium for prospecting but is a huge opportunity to discover the exact people who are looking for you.
What does this look like in my world? I give Pauline a list of criteria and parameters that describe my ideal client then she visits various social channels to do the research. Once she finds me a list of people, she puts them in an excel doc with notes for me so I can take a look later to see who is worth connecting with. Once I do my own research on these already qualified leads, I can then have Pauline engage with their posts in a certain way (being sure to always be authentic) or send them a direct message based on a template I provided. This is an effective way to increase your brand awareness, get new quality leads and help those who you know for sure are in need of your products or services.
Don't have time for prospecting? Hire a #VirtualAssistant. #Sales #Marketing
Click To Tweet
But wait, there's more
In addition to helping me with my social media strategy, Pauline has helped me do the following:
Update my website – Install plugins and tracking codes, update content, fix formatting
Create email marketing campaigns – Help build my email list, create campaigns in MailChimp and send my monthly newsletter
Generate leads– Build several LeadPages including squeeze pages and thank-you pages to build my email list and use for my social media ads
Send follow-up emails – After I attend a networking event or conference and collect several business cards, I simply send them to Pauline then she follows up via email templates I've created
Graphic design– From video editing, to text overlay, logos and creating interactive PDFs, Pauline has helped me do it all
Stay ahead in my industry – As much as I wish I had the time to watch half the webinars I save in my email or watch trainings on new tools that will help me scale my business, I don't. Luckily, Pauline is always happy to take the important notes from these resources and send me the need-to-knows, or continue to set everything up for me.
This list above doesn't even scratch the surface. As Mark Schaefer talks about in his book Known (a MUST-READ for business owners), if you want to be "known" as an industry expert in the online space, you have to stand out above the noise. Before a virtual assistant, over half my time was going to admin tasks and day-to-day things that left me with no energy to be creative.
Now that I have a virtual assistant, I have much more time have creative brainstorms, participate in mastermind groups and continually work on my social media strategy. You can check out the specific package I chose for my virtual assistant by watching this webinar or learn a little more about what a 1-2-3 Employee virtual assistant can do for you here.
If you enjoyed this blog, you'll love this post on how to power your 2018 marketing strategy.
Do you already have a virtual assistant? How can one help you with your social media strategy? Tweet me your number one 2018 social media goal @biancalynch. I'd love to talk more about how your own VA can save you time and money, while helping increase profits for your business. Book your 30-min discovery call with me to get started.